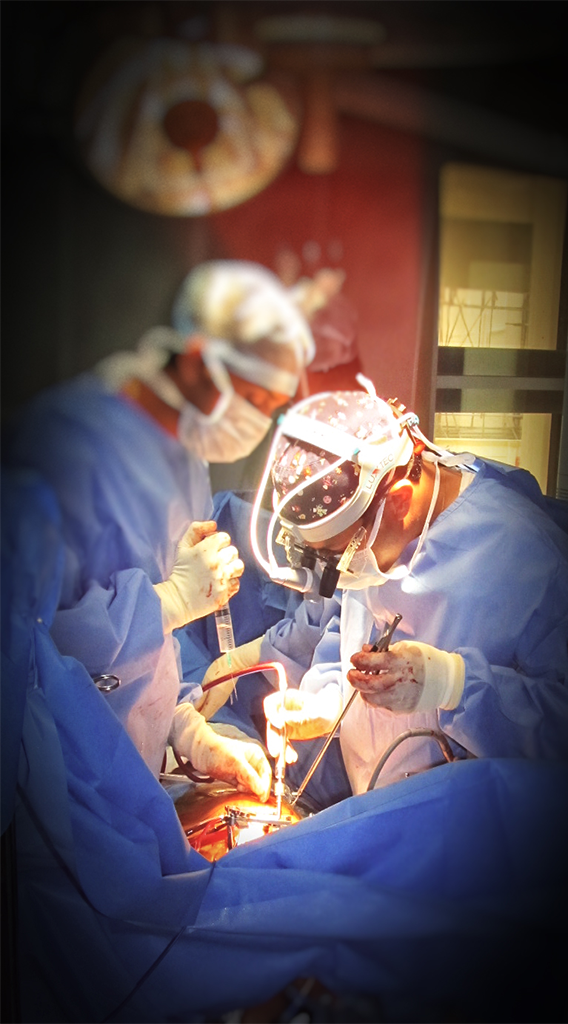 Minimally Invasive Aortic Valve Replacement
Aortic Valve Replacement is the procedure where a diseased aortic valve is replaced with an artificial valve. The most common reasons to replace the aortic valve is either because its narrowed or it starts to leak. Narrowing of the aortic valve is medically termed aortic stenosis and a leaking valve is termed aortic regurgitation. There are different procedures that are available for aortic valve replacement and the choice depends on the patients needs, the surgeons skill and available technology.
MINIMALLY INVASIVE AORTIC VALVE REPLACEMENT PLANNING
Diagnosis and Consultation
The first step is a proper diagnosis to determine the need for treatment. 
Treatment options are many and open surgery may not be required in most patients. 
Depending on diagnosis and procedure admissions are made the previous day. 
The aortic valve can be replaced in different ways. Traditional open heart surgery is the "most" invasive and involves cutting the bone.  Minimally invasive techniques are the "least" invasive and popular. There are different types of minimally invasive procedures and the choice depends upon the patient. TAVI is a catheter based technique that can benefit patients who are unsuitable for surgery.
Aortic valve replacement has three treatment options. 1: Standard open surgery  is the oldest and most invasive. Very few patients actually need open surgery. 2: Minimally Invasive Surgery where no bones are cut. Suitable for most patients even in if they are older. 3: TAVI or Trans-catheter aortic valve replacement in patients who are unsuitable for surgery. This is the most expensive option.
Right anterior thoracotomy (RAT) aortic valve replacement is a perfect alternative for TAVI if the patients are suitable for surgery. The technique does not require bone cutting and is suitable among older patients who are weak. 
Patients who are unsuitable for RAT AVR are always suitable for the upper hemi sternotomy technique. A small portion of the bone needs to be cut but is still better than cutting the entire bone. Complex procedures can be done with this approach.
Open Surgery or Full Sternotomy
6 inches with bone cut underneath
Advanced techniques in aortic valve replacement mean less damage to the chest wall and bones. It requires surgeons to be creative and fast while maintaining safety. Not all surgeons and not all patients are suited.
Minimally Invasive aortic valve replacement has been in practice for more than 20 years. The safety and efficacy of the technique is well established.
The benefits are many and the most important is the reduced psychological trauma to the patient from a smaller and significantly less painful operation which allows quick return to normal life in under 3 days.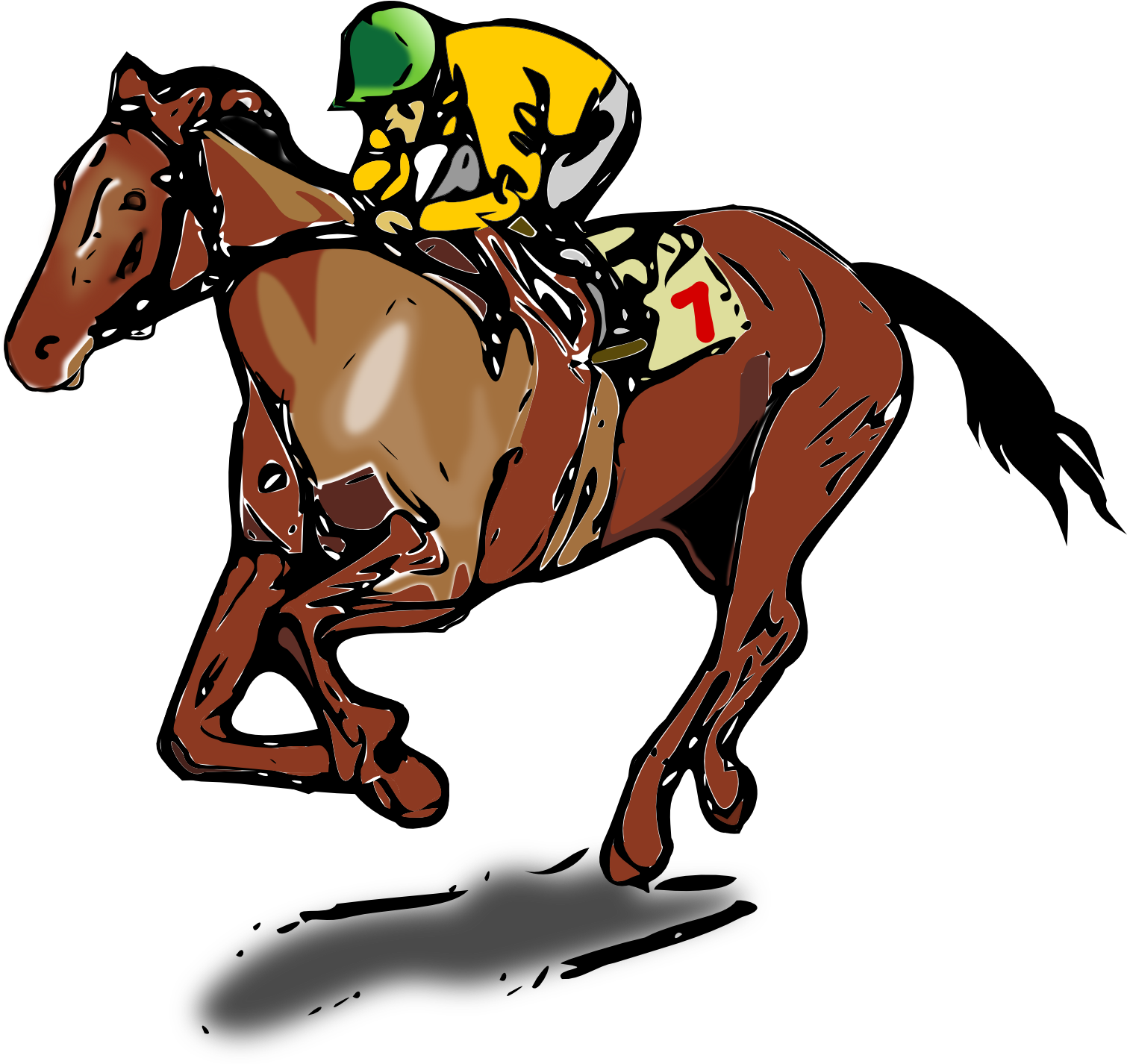 Quick Recovery
Minimally AVR allows rapid recovery and faster return to normal life. Expect recvery within a week.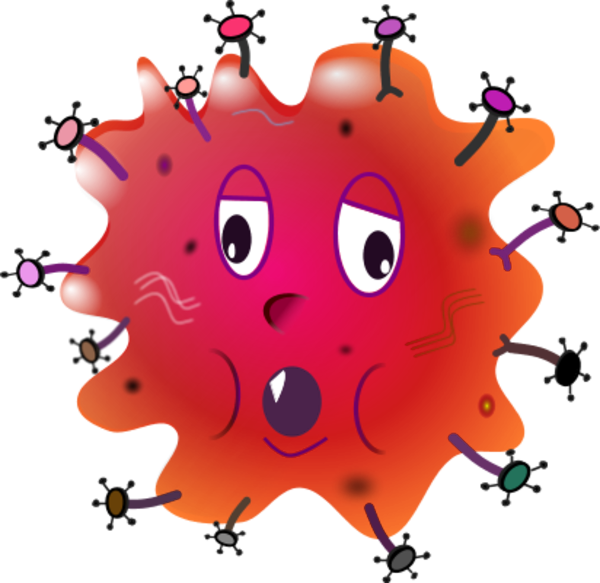 No Infection
With no bones cut and a small 2 inch cut through which surgery is performed the risk infection is near zero.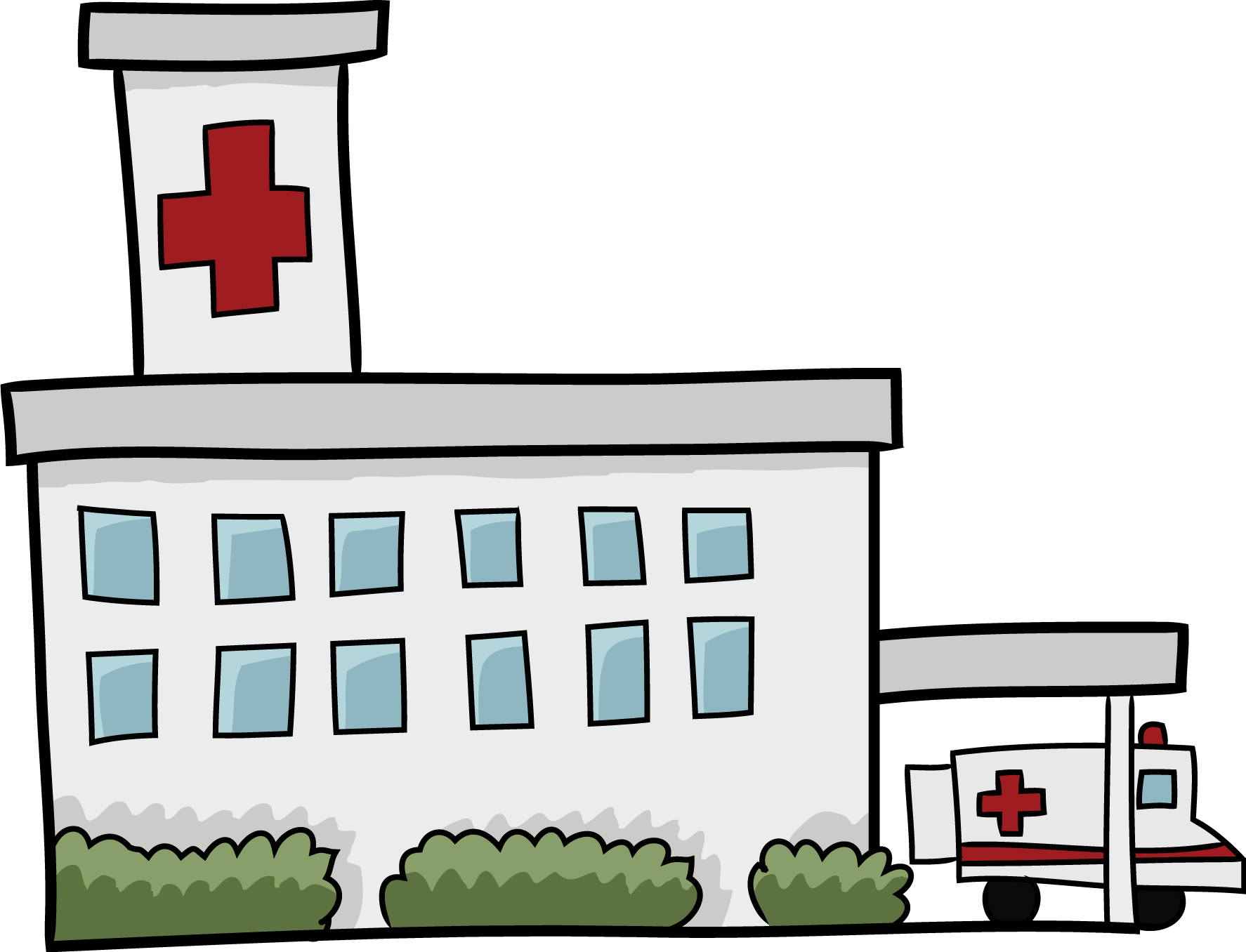 Short Hospitalisation
Minimally AVR needs just 3 days in hospital and jsut half a day in the ICU. This means recovery is rapid with no prolonged monitoring.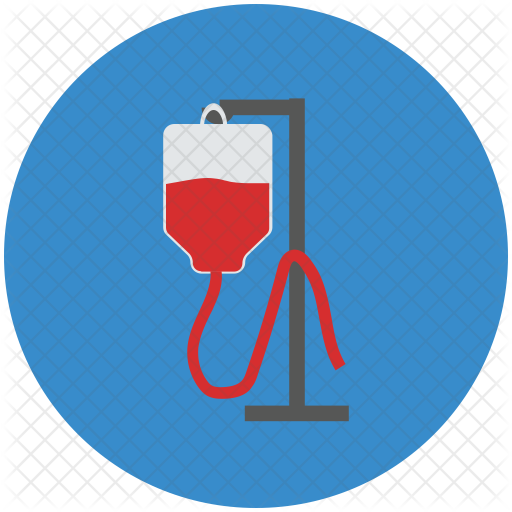 No Blood Transfusion
Small operations that avoid bone cutting save on blood loss and the need for blood transfusion in over 96% patients.
Minimally invasive Aortic Valve Replacement was popularised in the mid 90's and is routinely performed all over the globe in advanced cardiac surgery center. The safety, excellent outcomes and low complication rates that allow for quick recovery has made the technique popular in all age groups. Our experience is the largest in the country and practically unmatched. We have performed over 700 such procedures in the last 13 years with excellent outcomes.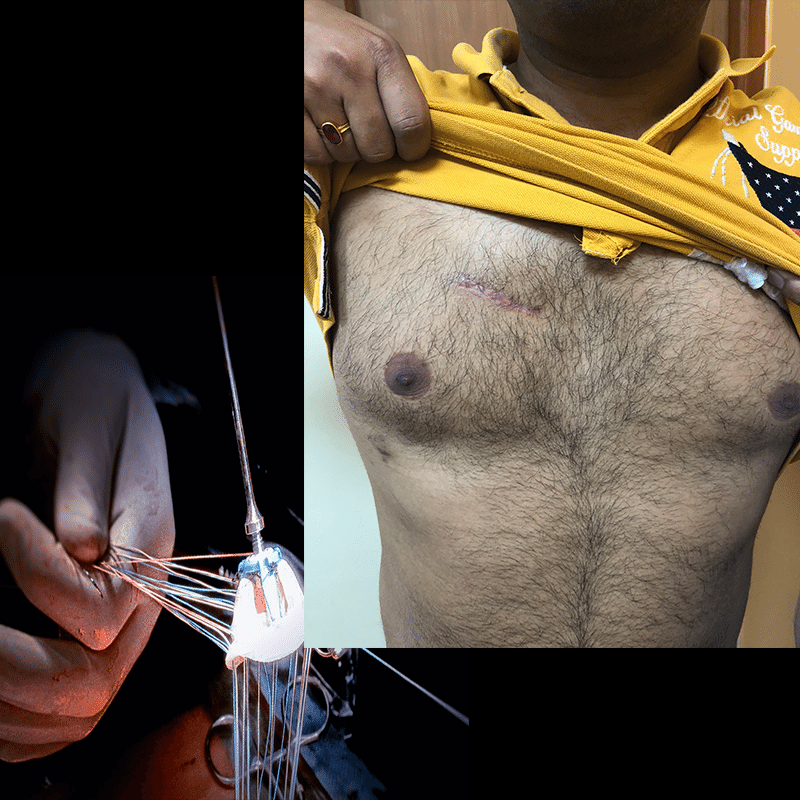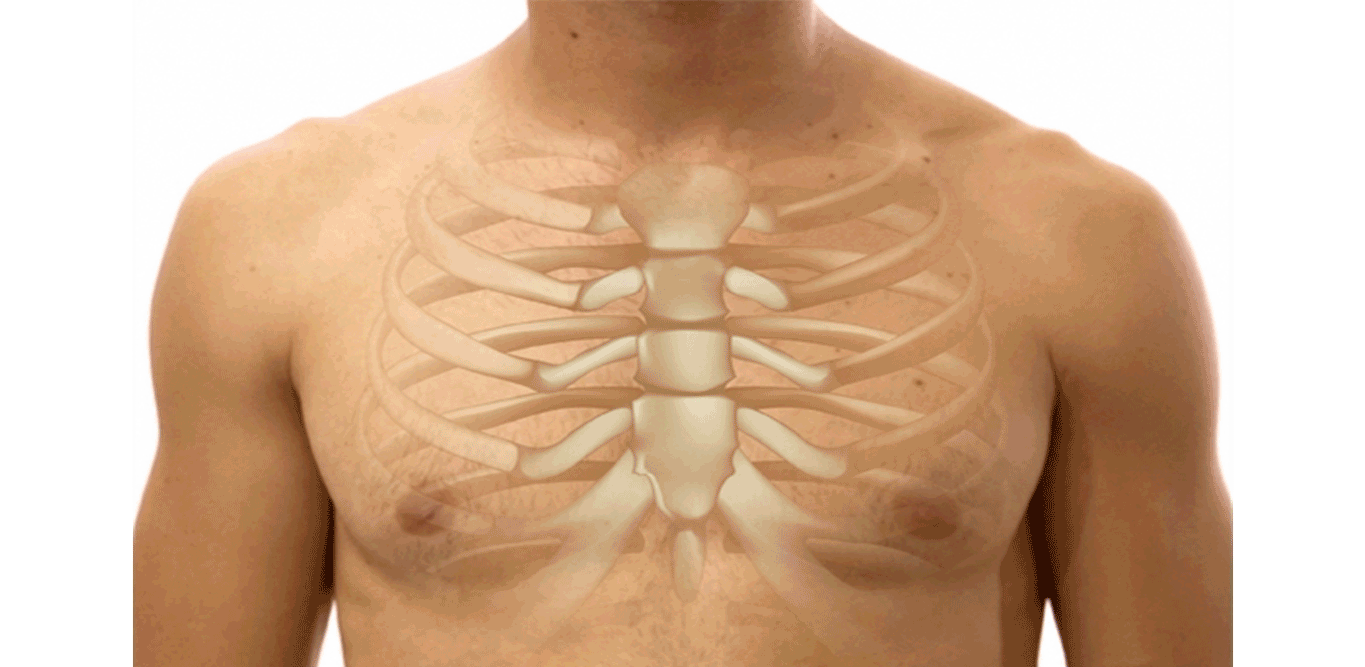 Upper Hemisternotomy
The upper hemisternotomy technique is used when a patients anatomy is unsuitable for the RAT technique. A small part of the upper sternum is cut to do the procedure. This technique is sometimes preferred when the procedure is very complex as in a root replacement or a root enlargement. Its still a very good procedure and recovery is nearly the same as in RAT procedure.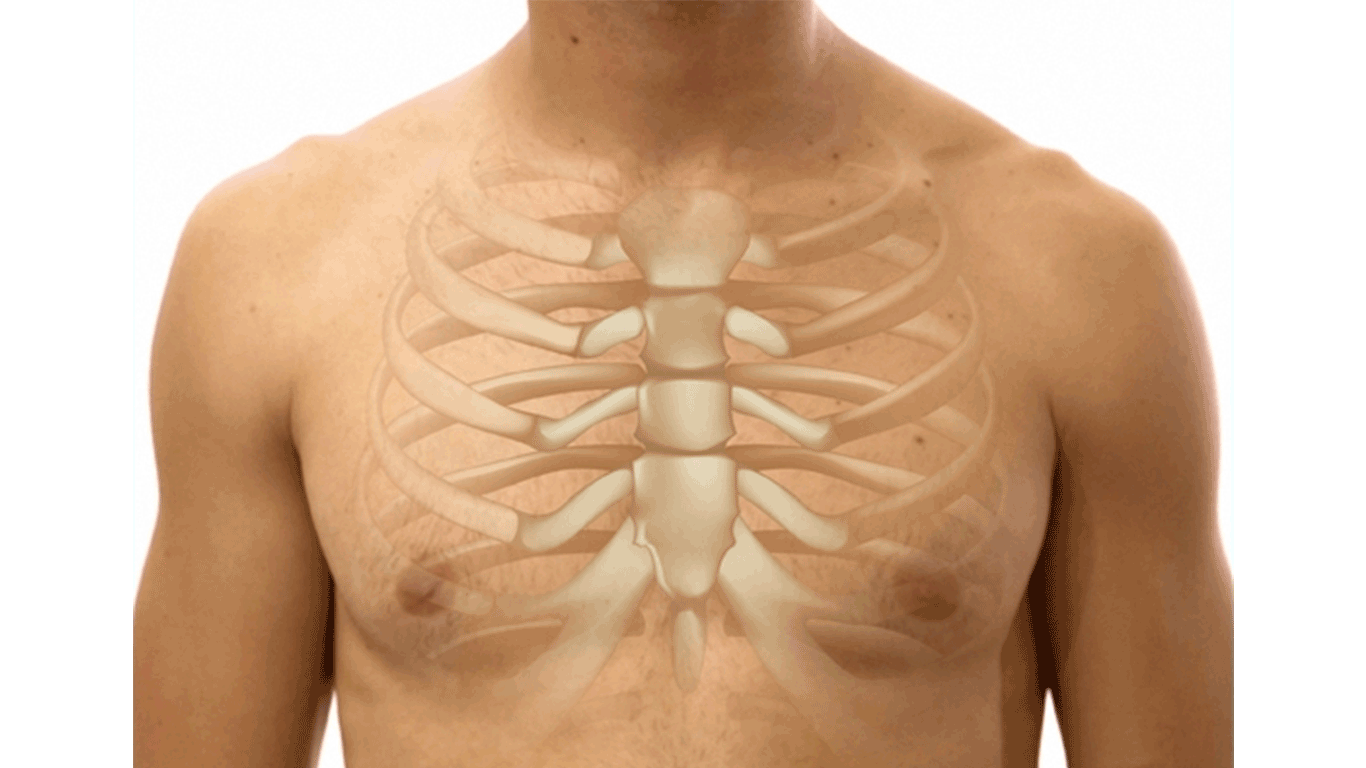 RAT Aortic Valve Replacement
The Right Anterior Thoracotomy or RAT technique is a superior minimally invasive technique where no bone is cut. Aortic valve is replaced from a small 1.5 inch cut below the right collar bone.  Since no bone is cut recovery is rapid You can also style every aspect of this content in the module Design settings and even apply custom CSS to this text in the module Advanced settings.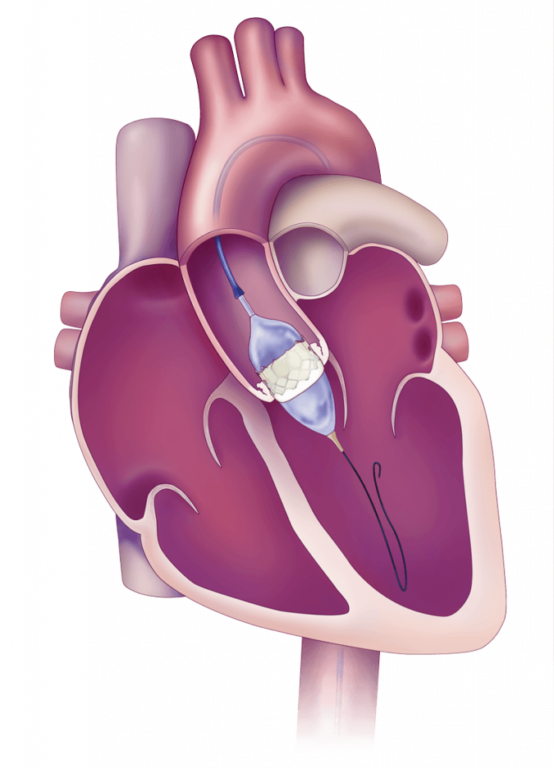 TAVI
TAVI or TAVR is a transcatheter technique where in the aortic valve is replaced by passing catheter or wire in the groin. This is a relatively new technique and is similar to an angiogram. The technique is generally reserved for patients who are considered unfit for surgery either due to old age, obesity or who are very weak. TAVI is an expensive option and is generally not recommended in young and healthy patients.
Minimally Invasive Aortic Valve Replacement
Minimally invasive techniques benefit all age groups. It can avoid expensive trans-catheter procedures (TAVI) in elderly patients. Recovery is quicker than TAVI with lower complications. The best part is it offers the reliability of a surgical valve without the complications of open surgery. 
1. Why aortic valve replacement ?
Aortic valve replacement is done for patients with a leaking or narrowed aortic valve.
2. How long does aortic valve replacement surgery take
Depends on the patients weight, anatomy and nature of the disease. In general about 1 to 2 hours.
3 How much does a aortic valve replacement cost?
About 2 lakhs to 25 lakhs depending on the type of valve and type of procedure.
4 Is aortic valve replacement dangerous?
No, it is not dangerous when done in a healthy patient with preserved heart condition.
5 Can you live a normal life after aortic valve replacement?
Your content goes here. Edit or remove this text inline or in the module Content settings. You can also style every aspect of this content in the module Design settings and even apply custom CSS to this text in the module Advanced settings.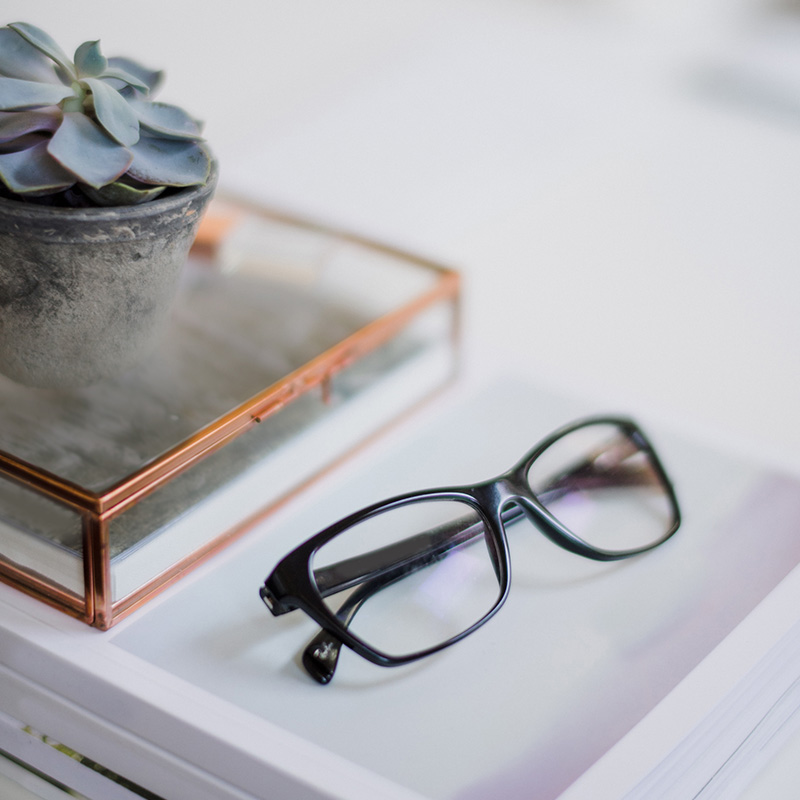 The minimally invasive program at Apollo Hospital, Bangalore was started in 2008 backed by a solid experience from the Harvard Medical School teaching hospital Brigham and Womens in Boston, USA. Since then the experience has grown to be one of the largest in India. The unit is also one of the few training centers in the world where visiting doctors from all over the globe observe and learn.
We are pioneers in various techniques that can avoid open surgery. Our latest entry is into robotics and this makes us the only center in India and one of the few in the world.
Our experience with minimally invasive aortic valve replacement is over 14 years and growing. Dr Nambala trained with Dr Cohn at the BWH Hospital, Harvard Medical School in minimally invasive techniques and has been a pioneer in India since 2008. Anywhere between 70 t0 100 aortic valve replacements are done each year at the unit in Apollo Hospital, Bangalore with a combined experience of over 700 procedures. Outcomes are excellent with success rates of over 99.6%. 
success Rate – 99.6%

99.6%

99.6%

No blood transfusions – 92%

92%

92%

right anterior thoracotomy (RAT) – 85%

85%

85%
Let's ACCEPT Something
 SMALL!
Minimally Invasive Aortic Valve Replacement is smaller and better. Reach out to us and we will help you heal faster and better.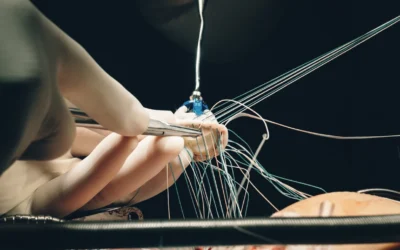 What is Minimal invasive Heart valve Surgery A minimally invasive heart valve surgery is a kind of surgery that is performed through a small chest incision. This surgery offers less scarring, faster healing and reduced pain in comparison to traditional open heart...